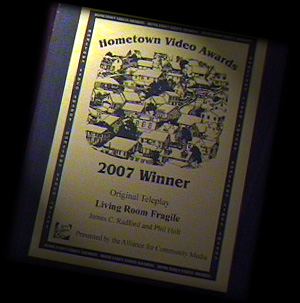 WINNER OF THE 2007 HOMETOWN VIDEO AWARDS FOR "ORIGINAL TELEPLAY" !
Sponsored by the Alliance for Community Media, this national festival recognizes creative programs that address community needs, develop diverse community involvement, challenge conventional commercial television formats, and move viewers to experience television in a different way.
The screen play was first broadcast on CTV-15 in May-June, 2006, the cable access channel for the 10 communities north of St. Paul, Mn. Over 4,000 people have seen this production which took six months to produce. (See the publicity below.)
BEHIND THE SCENES
See a half-hour 'behind the scenes' interview with the lead actors, director and cinematographer. The entire program was on air in 2006 on St. Paul's CTV-15. Learn how the actors prepared and interpreted their roles, how the play was scripted, directed and technically produced ...
click here.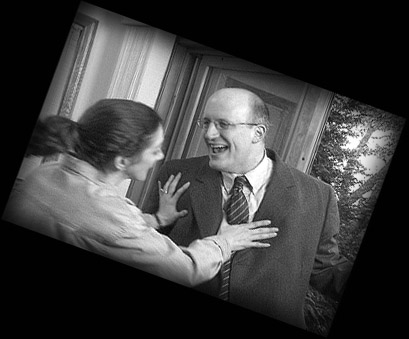 Watch the entire 60-minute program here!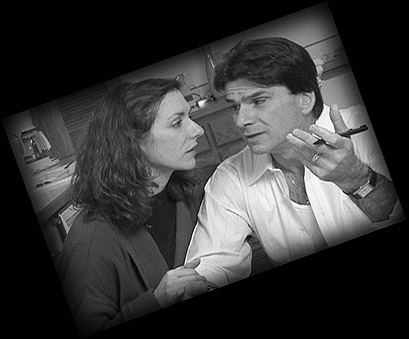 PUBLICITY !
The Shoreview Press recently published an in-depth news story on the making of the movie, Living Room Fragile. To view this story, click on the photo.