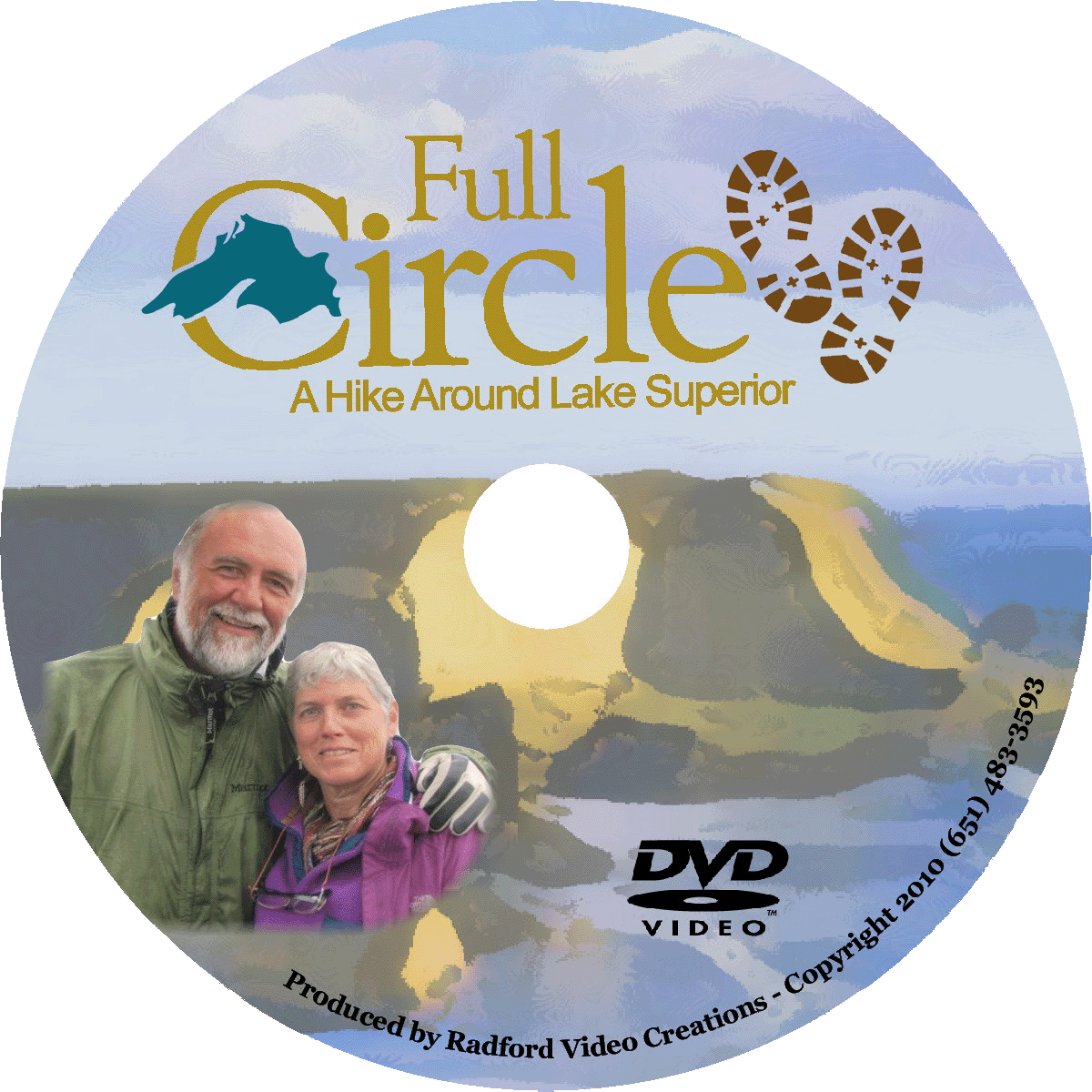 View the latest video (below) from our footage of the 1,555 mile trek around Lake Superior by naturalists Mike Link and Kate Crowley. A 36-minute "highlights" DVD of this amazing accomplishment is available for purchase, produced by Radford Video. It's a great motivational message about our local environment, health, and aging. Buy several for holiday gifts. View their website at:

http://fullcirclesuperior.org

as well as Facebook.